2019 12 Days of Turbos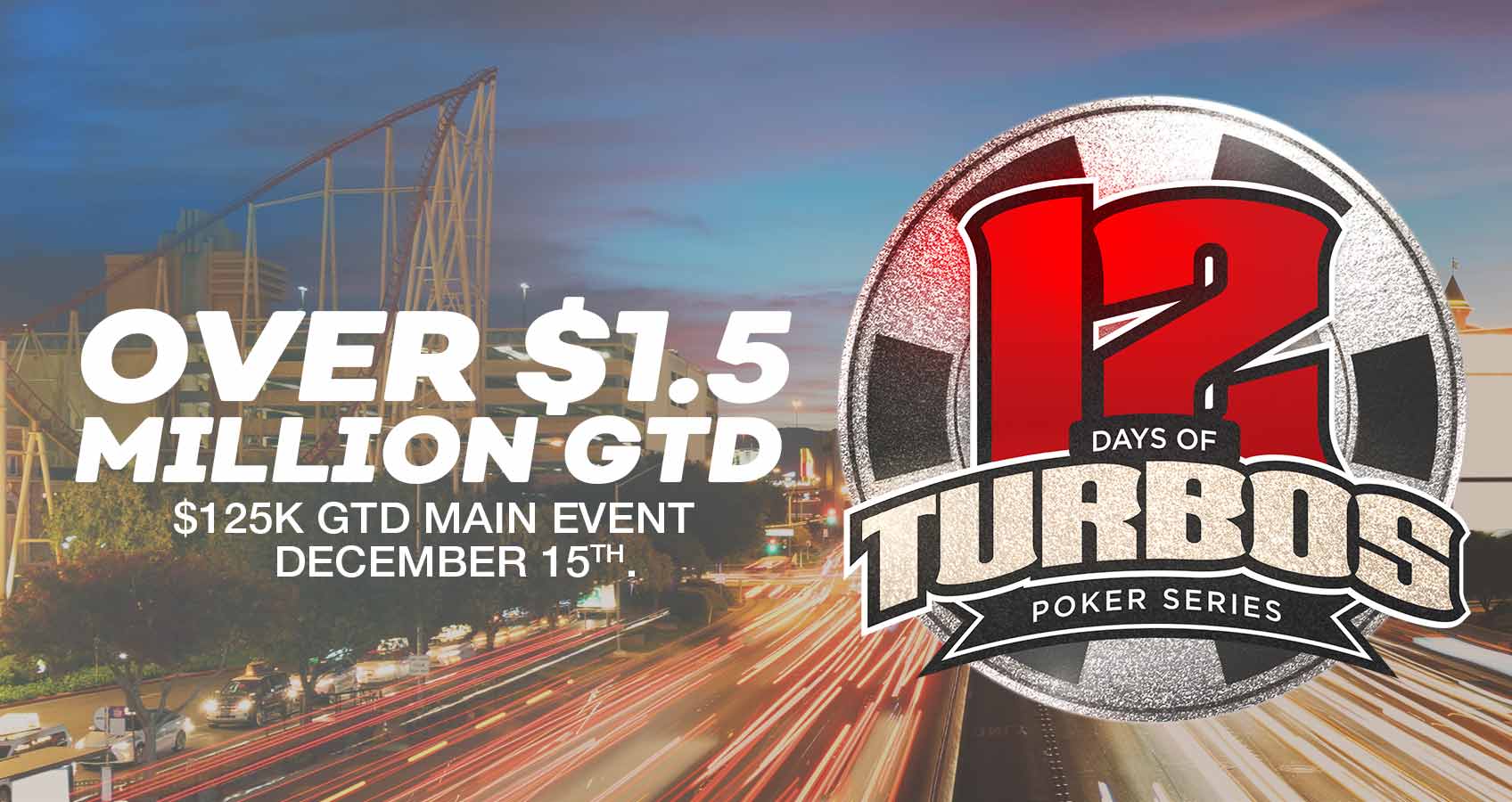 It's the fastest series on felt! The 12 Days of Turbos event is back at Bovada for high-energy poker action, with qualifiers starting Tuesday, December 3rd.
The $125,000 ($250 + $20 with 2 re-entries) Guaranteed Main Event happens on Sunday December 15th at 5:12pm ET, and you can win your way into the event for as little as $12 + $1.20.
Both Sundays during the event will feature tons of cash up for grabs. There's the 12 Days Special $150,000 ($150 + $12) GTD Event, and we're also adding a $112,000 GTD High Roller event ($300 + $25). The action for both these fast and furious events starts happens on Sunday, December 8th and again on Sunday, December 15th.
In total, there's over $1.5 million in guaranteed cash prizes across the series, comprised of 61 turbo-style events from early morning into the night. Like all turbo events, the blind levels will be shorter (between 2-10 minutes) and the action will be hot.
How to Qualify for the 12 Days of Turbos
12 Days of Turbos Main Event
This year's 12 Days of Turbos features a $125,000 GTD Main Event. You can buy into the event on Sunday, December 9th for $250+$20 or alternatively win your way through for as little as $12 +$1.20.